Efficient even heat distribution!
The radiant form of underfloor heating with even heat distribution is far more comfortable and efficient than the convected heat provided by radiators, which draws cold air across the floor, heating it and then convecting it upwards towards the ceiling.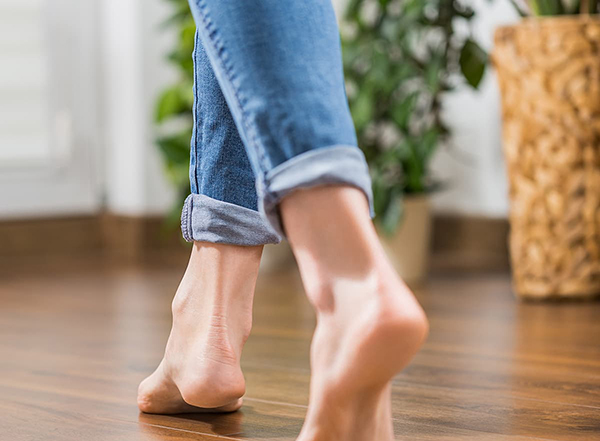 Why have underfloor heating?
Underfloor heating is not a new concept, it has been around since the Roman times. In Scandinavia 80% of homes are already heated by underfloor heating and the Irish and UK markets are catching up fast. It's no surprise that underfloor heating is growing in popularity. It's relatively cheap to install, economical to run and with little maintenance required. It also frees up wall space, normally dedicated to radiators and can now be installed under virtually any type of floor. It's generally considered to be a more eco-friendly option than radiators too, because of the way it heats the space.
AirTherm Energy PE-RT Pipe (5-Layers)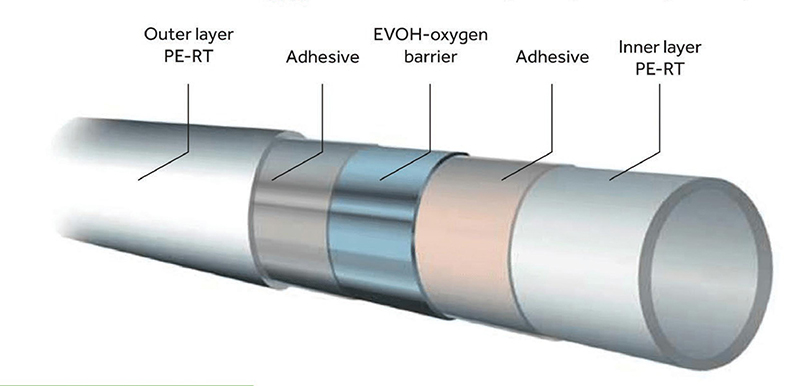 Polyethylene of raised temperature resistance: Due to the unique molecular structure a cross linking is not necessary to achieve a long term temperature stability. Coextrusion: all layers being produced simultaneously; therefore a homogeneous and very stable material bonding is created. Due to the layer technology the oxygen barrier is protected from mechanical damage.
Underfloor heating is up to 25% more efficient than radiators.